Welcome to our exhibitions in the center of Helsinki!
Our Art Gallery is located at Uudenmaankatu 7.
 Are you looking for an exhibition space?
You now have an excellent opportunity to rent Art Salon Piirto for a calendar month or any other amount of time you require.
If needed, you can also rent only a portion of the two level Gallery.
The Gallery covers almost 100 square meters in total (100 m²). You're welcome to visit and take a look!
Street level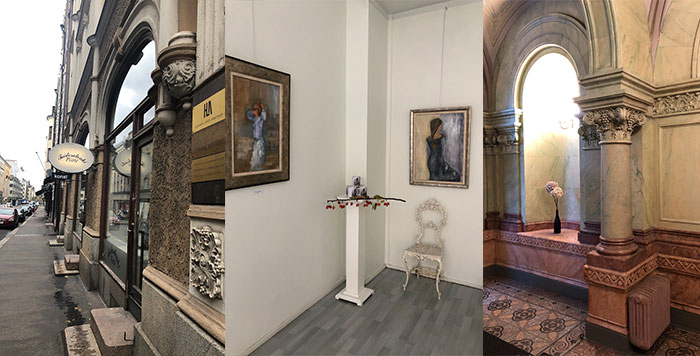 Ground floor