Art Gallery Piirto 20 years Uudenmaankatu 7th.
Thank you all our customers, artists, journalists and partners.

Welcome!
---
 Are you looking for an exhibition space?
You now have an excellent opportunity to rent Art Salon Piirto for a calendar month or any other amount of time you require. If needed, you can also rent only a portion of the two level Gallery. The Gallery covers almost 100 square meters in total (100 m²). You're welcome to visit and take a look!
---
Street level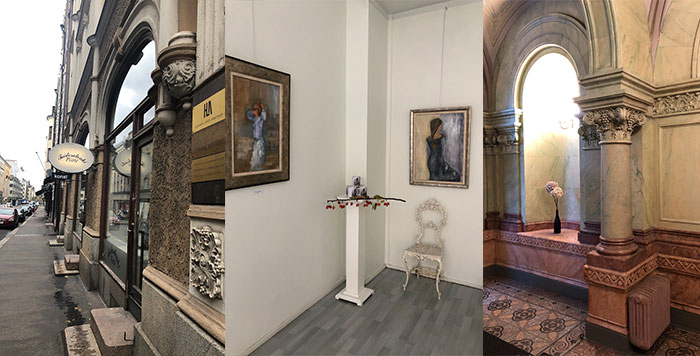 ---
Ground floor