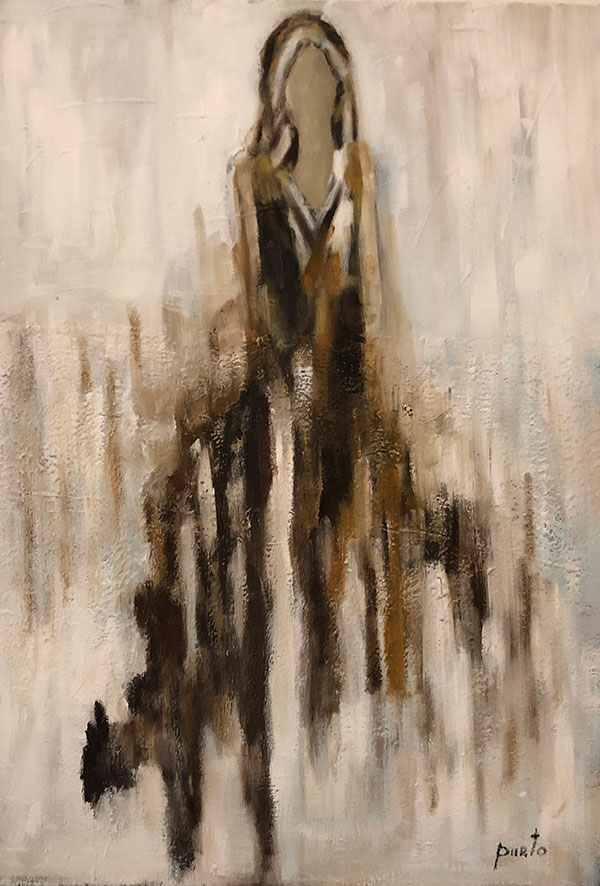 "Art Moment" –oil paintings  
4.1. – 15.6.2020
Artist Tapani Piirto dances an emotional and passionate tango on the tip of his brush. He has weaved it from one canvas to another already almost nonstop for a quarter of a century. Nothing can hold him once he gets going. He will paint until the early hours if the mood takes him and he feels he has the stamina. Piirto never forces himself to paint.
Music plays when Tapani Piirto paints, he lets the notes carry him. Cesaria Evora or Dean Martin can be heard amongst the paintings, or Olavi Virta leads to tango.
In many of Piirto's delicate, pastel shaded oil paintings the people almost become one with their background; like ghosts they almost disappear only to captivatingly appear again with a second glance.
By Hannu Ranta, journalist
4.1. – 15.6.2020
Tervis Medical Spa Hotel
The cultural centre of Tervis, 2nd floor
Seedri 6, Pärnu
Estonia
Free entrance -Sales Exhibition.
Welcome!
Artist Tapani Piirto, Silence, 70x50, oil 2019